Work With Purpose
Carbon60 - Branding and Website

Carbon60 had deep roots as a well-established and trusted managed services provider for networks and data hosting, and had been expanding via growth and mergers to help an increasingly wide array of government and corporate entities evolve into future-forward private, public and hybrid cloud environments. This evolution was not accurately reflected in the brand's identity, positioning or content. Carbon60 wanted to reboot its brand, and express that identity shift in a new website with new content.
Titan ONE did a deep dive consulting with SMEs from various parts of the organization, talking to customers, doing a competitive brand and positioning review, and turning back a brand and messaging framework that aligned with an updated brand purpose. This involved a major pivot into cloud adoption and professional services, as an adjunct to their robust managed services offering. A shift in brand tone was proposed and adopted, to align with Carbon60's positioning as a true strategic partner vs. a services provider. This involved bringing in more of an 'inbound' tone - direct, warm, personable, confident and bold. Titan ONE wrote all the new feature positioning and solution pages.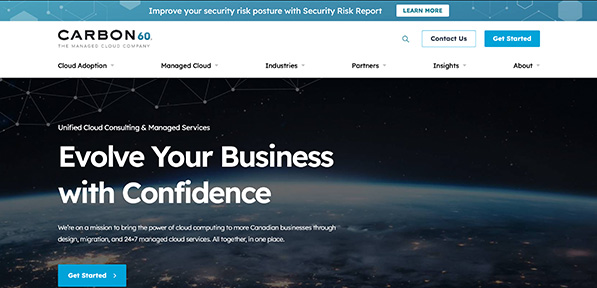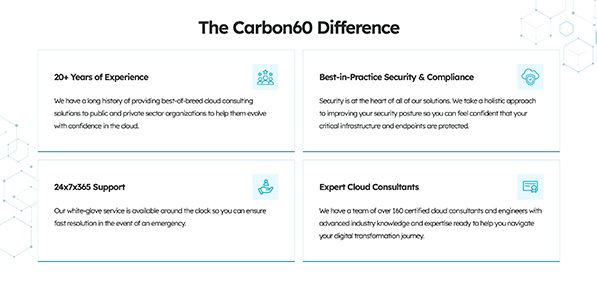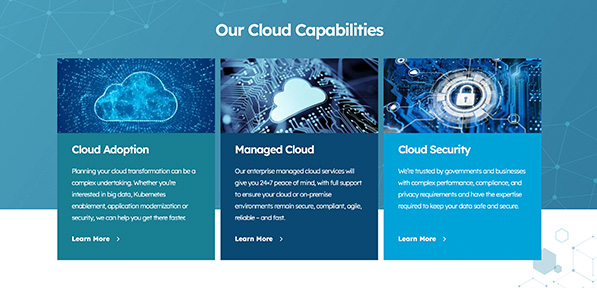 An updated website reflecting the new brand was brought to life with Titan partner Digiteam, with whom we collaborated closely to ensure that brand and messaging were accurately represented and weighted in both the UX/IU and design. The new Carbon60 is moving forward with a clear sense of purpose and confidence – one that is rooted firmly in always pushing harder and deeper to unlock more value for its clients.