Work With Purpose
Keith Irish
Election Campaign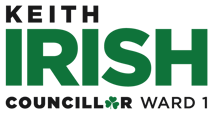 As an experienced corporate communications consultant and leader, Keith Irish was well-versed in finding ways to communicate and connect with people. He had started to explore the idea of putting his time and energy into representing the constituents of Markham Ward 1 as an elected Councilor in Ontario, Canada.

The challenge? Keith was new to public service, and he would be running against 11 opponents – some of whom were already well known, dialled into the local political ecosystem, and experienced in running campaigns. One was a previously elected Councilor for Keith's Ward.
Winning a competitive election takes a lot more than lawn signs (although yes, you need those!).

You need a clear and consistent brand and messaging framework to cut through the noise. You need an integrated strategy to leverage that messaging across out-of-home, media, and digital. Most importantly, you need a candidate who is passionate and motivated to serve, and one who is willing to do the work. We knew we had that with Keith in spades.

We focused on creating a brand identity for Keith that we could leverage consistently. This was expressed across newsletters, social media, ads, out of home, video and digital. (And yes - yard signs!).

Our goal was to ensure that every constituent in the riding would be aware of Keith - and his platform - to some degree before he ever shook their hand, creating multiple touchpoints along the way. We combined traditional advertising with a targeted local digital campaign that helped make his name and presence as a candidate ubiquitous.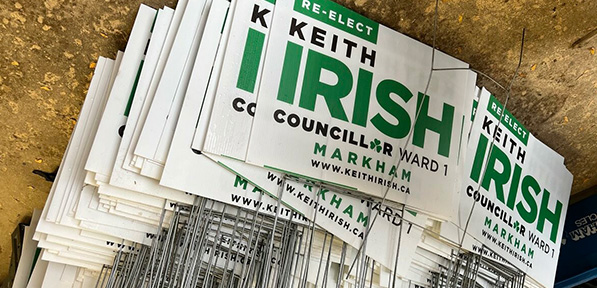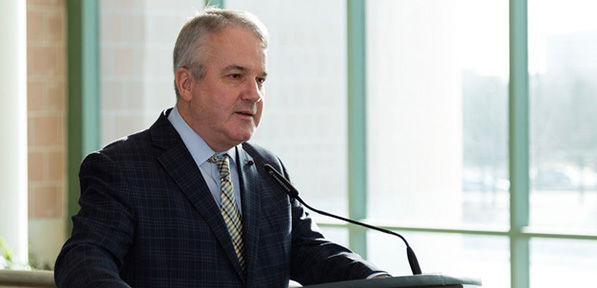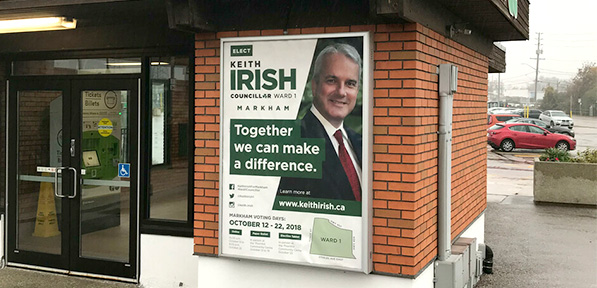 Keith won, decisively.

For a newcomer to local politics, it was a big accomplishment.

While we like to think that our branding and campaign strategy played an important role in bringing Keith's mission and message to the electorate, the truth is that the heart of the campaign was the work Keith put in. Hour after hour, walking and knocking on strangers' doors, listening, and explaining why he wanted to become a public servant.

Our strategy always tied back directly to what mattered to Keith and why he wanted to serve – and not on spin. That seems to be what resonated, and that's the kind of thinking that drives the most impact in all the work we do.
October 2022 Update: Titan again worked with Keith on his reelection campaign in which he was decisively reelected.