Work With Purpose
TELUS
Cloud Solutions Sales Playbook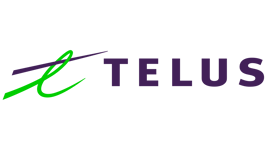 TELUS - long a powerhouse in high-performance networks and connectivity - has a robust Enterprise division with a deep practice in Cloud and DX advisory. Enabling sales teams to have the right conversations with customers about Cloud and DX is no small undertaking. Between private, public and hybrid cloud there exist a myriad of considerations. It can be hard to equip salespeople with the knowledge to understand customer pain points, ask the right questions and perceive the potential.
Titan collaborated with the client on a strategic review of existing and planned solution positioning to create a comprehensive framework to make it easier for salespeople to have meaningful and relevant conversations.

Traditional-format sales playbooks can be unwieldy - a little bit like large technical manuals. It's hard to imagine salespeople fully absorbing them, let alone using them as a daily reference. Titan created a Playbook structure that was far more digestible and immersive - an interactive PDF that behaved like a mini-site, with clear sections, large headlines, easy-to-use navigation, and more visual brand elements.

Titan wrote content that was broken into core sections which each contained deeper dives: 1. Understanding the big picture, 2. Preparing for a cloud conversation, 3. Conducting a meeting, 4. Supporting the meeting with follow-up resources, and 5. Next steps in developing the opportunity. It contained competitive positioning, speaking notes, value propositions, industry verticals and persona info.